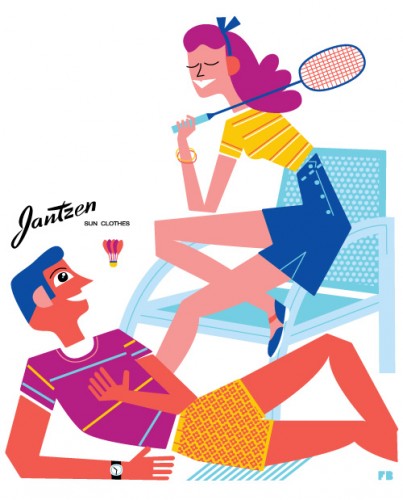 This tribute is to Earl Oliver Hurst an American illustrator born 1895.
"The vitality of his work unquestionably rests squarely upon his superlative
line, which was both spontaneous and precise in it's description and variation."
The image I interpreted was for a clothing ad for Jantzen. You can see the other
great interpretations by fellow illustrators at
illostribute.